Ridgedale Family Eye Care is proud to offer the most technologically advanced instruments to ensure that you and your family are recceving the most up to date care.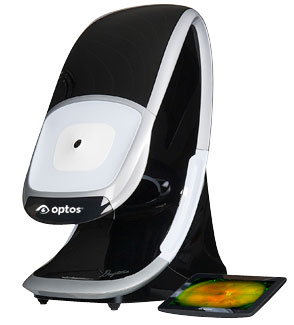 The Optos Daytona Ultra-widefield Imaging technology uses a scanning laser to provide a photograph of the fundus, which aids in diagnosisng, analyzing, documenting, and monitoring eye disease. Done without the use of dilating drops, the Daytona allows for more than 80% or 200 degrees of the retina to be evaluated, both quickly and comfortably.



The Octopus 300 Visual Field Analyzer is used to diagnose and management a variety of eye disease that affects our peripheral and central vision. Patients may require the use of this instrument if being treated for glaucoma, macular degeneration, or to screen for vision loss from injuries or use of certain medications.




The Optovue OCT is used to measure the physical structure of the retina, optic nerve, anatomical angle, and corneal thickness. What distinguishes this technology from others is its ability to determine differences in ocular anatomy, down to the micron. We take advantage of this instrument especially when treating diabetic and glaucoma patients.