Meet Our Staff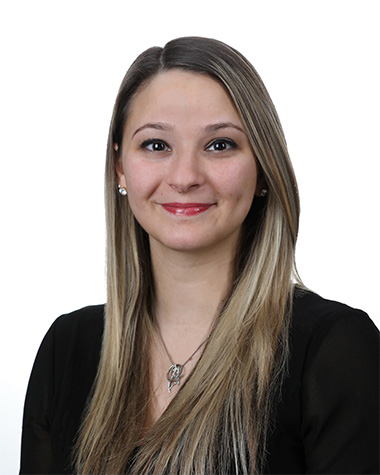 Melissa
Melissa started at Ridgedale Family Eye Care in May of 2017. Before joining our team she was an administrative assistant at a fitness club for six years. She decided to become more involved with the medical aspect of health. Her interest in Optometry peaked after having the LASIK procedure. She is looking forward to expanding her optomic knowledge base and learning new skills. Melissa enjoys visiting Florida and being near the ocean. In her spare time you can find her going to Yankees games or binge watching shows while doing laundry.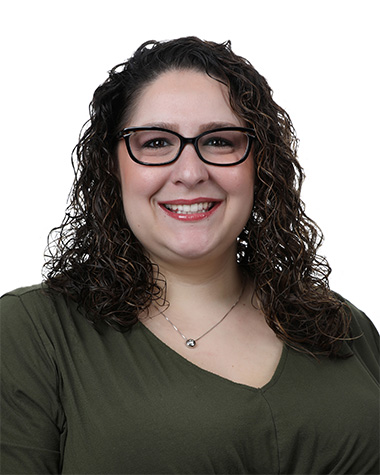 Heather
Heather joined Ridgedale Family Eye Care in June of 2017. Heather achieved her bachelor's degree at Rider University, double majoring in Elementary Education and Psychology with a minor in Special Education. After graduation, she joined her father's family run Optometry practice where she managed the office for 8 years before joining our practice. Heather is a Certified Paraoptometric and at the office you can find her in the Optical Department. Heather is our smiling face who is always ready to help each patient with their specific frame styling needs. Heather is very patient and makes the frame selection process easy and pleasant. She is very knowledgeable about lenses and helps educate patients on the different types of lenses and lens options. She will explain your vision insurance coverage and suggest the best lens options to fit each patient's needs. Heather also helps patients with frame adjustments and repairs. In her free time, Heather loves spending time with her daughter and family.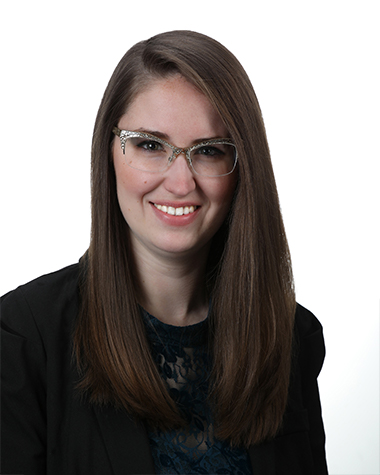 Jennifer
Jenn joined the Optical field in 2013 and came to Ridgedale Family Eye Care in February 2018. As a Certified Paraoptometric, she enjoys assisting patients in finding their perfect frame, frame adjustments, and repairs. You may occasionally catch a glimpse of Jenn around the office, but most of her time is spent behind the scenes in our Optical Lab making lenses, running quality control on each and every pair of glasses ordered in the office, communicating with insurance company labs, and troubleshooting issues. Together with the Optical Team, Jenn meets with brand representatives to hand pick every single frame you see in the office and is dedicated to making sure the glasses you buy at RFEC are of the highest quality. She is passionate about the optical industry and strives to learn all that she can about the latest and greatest lens technology and frame styles. When not at the office, Jenn enjoys checking National Parks off her bucket list, exploring new cities, getting lost in the woods, and taking too many pictures of her dog.
Emily
Emily joined the Ridgedale Family Eye Care team in August of 2019. She graduated from Montclair State University with a Bachelor's in Broadcasting and Communications in hopes of working for the NY Jets. She has a strong background in Administration since 2008. When the opportunity came to join our team, she couldn't pass it up! Emily is enthusiastic and loves interacting with patients. When not in the office, she enjoys the gym, cooking, binging shows, and going out with friends.
Robb
Robb joined Ridgedale Family Eye Care in March of 2019. Robb started his career at Ridgedale as the friendly face at the front desk. You can now find Robb in the Optical Department. Robb is very well versed at the office and can literally do it all from answering the phones, making appointments, pre-testing patients, and now addressing optical needs. Currently Robb is our charming face in the optical department where he helps patients with frame selections, lens options, eyeglass adjustments, and repairs. In his free time you can find him playing video games, watching anime, working out at the gym, and hanging out with his friends and family.
Yami
Yami joined the Ridgedale Family Eye Care team in February of 2022. She graduated from County College of Morris with an Associates in Criminal Justice and also graduated from St. John's University - Queens, NY with a Bachelor's in Criminal Justice. Yami enjoys assisting patients when making their appointments and always tries to find the best time and day that works for their schedule. Also enjoys informing patients about what the Optomap does and the benefits of the machine as well as the Auto-refractor. When not in the office, she enjoys embroidery, going to the gym, hiking with her sister and her dog, and going out with her friends.
Kim
Kim joined Ridgedale Family Eye Care in January of 2023. She graduated from Bergen Community College with an Associate of Applied Science degree in veterinary technology. She worked as a veterinary technician assisting veterinarians and providing patient care in animal health facilities. Kim is very excited to have now joined this wonderful team, creating new relationships with patients and staff members! In her free time, she loves hanging out with her friends and family, spending time with her two dogs and two cats, and binge watching some of her favorite shows.